Josep Maria Subirachs
---
In the symbolic alphabet of Subirachs, "Cap, cor i carn" (meaning "head, heart and flesh") define the totality of the human being, coinciding with the three parts of the soul of Plato.
To symbolize the mind, heart, and sex, Subirachs introduced three equilateral triangles, some geometric shapes which became symbolic elements.

Josep M. Subirachs (Barcelona, 1927-2014) was a sculptor with a long and prolific career. Public and monumental pieces —his true calling— are what earned him his public recognition and consolidated his great prestige. Among his many monumental works, the group of sculptures decorating the Passion Façade of the Sagrada Família is especially noteworthy for its international renown. His numerous and varied works also include drawings, paintings, prints, lithographies, posters, tapestries, scenography, and designs for jewelery and medals. Subirachs' work is defined by formal scrupulousness, his mastery of technique and the juxtaposition of materials and models. His unmistakable personal iconographic universe, with its rich cultural background of symbolic references and plastic and conceptual resources, is the defining essence that sets apart the work of one of the most representative figures of late 20th-century Catalan art.
Subirachs, when representing and interpreting Athena, more than 20 years ago, associates it with intelligence, using a figure which has become an integral part of his personal iconography. This collection, once designed by Josep Maria Subirachs, has been nowadays possible thanks to the collaboration of their descendants, specially Judit Subirachs, a historian specialized in the work of his father, and Director of the newly opened Espai Subirachs.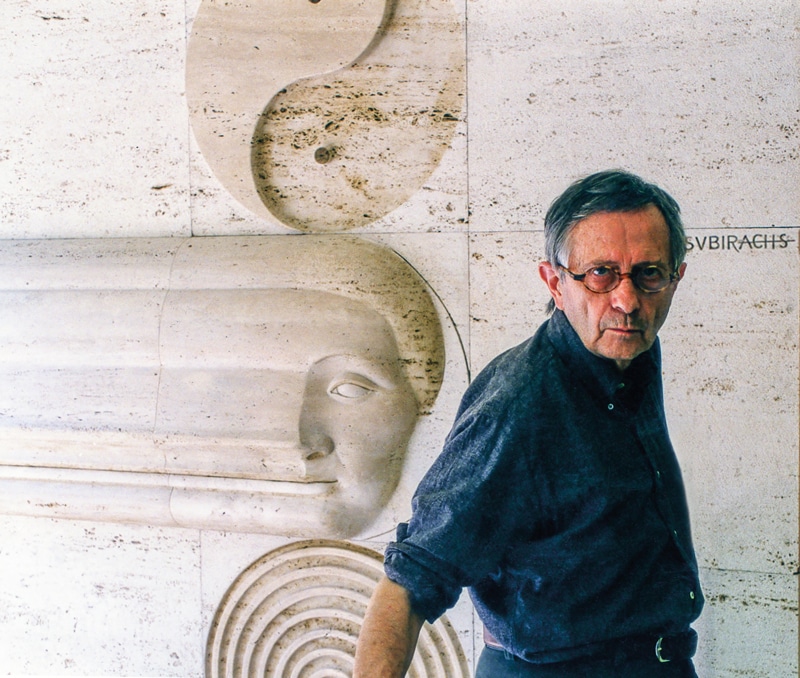 The Passion Façade sculptures
La Sagrada Familia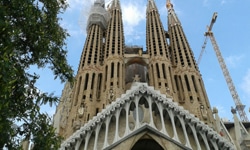 Sculptures detail
La Sagrada Familia