Ars Signum
---
Since 1981, the work of Ars Signum, a small artisanal atelier based in Barcelona, has made a rare mark in jewelry design
Ars Signum began designing jewelry over 35 years ago in Barcelona, with the vision of bringing a unique personal feel to art of jewelry making. Ars Signum's handmade artisan jewelry collections become an intimate part of loving relationships in people's lives everywhere. Ars Signum's pieces such as our stunning diamond engagement rings, wedding bands and other original pieces featuring precious stones like Amethyst bring to life the eternal love affair between nature and design. Our Mythological Greco-Roman Design Jewelry project introduces a timeless concept, jewelry collections that combine divinity, world-class design and our handcrafted artisan jewelry making process. We continue our manufacturing in our family own atelier in the beautiful city of Barcelona, Spain, with the same love for the art of jewelry making we had when we started our journey over 35 year ago. We look forward to bringing our craft to people's most memorable moments all over the world.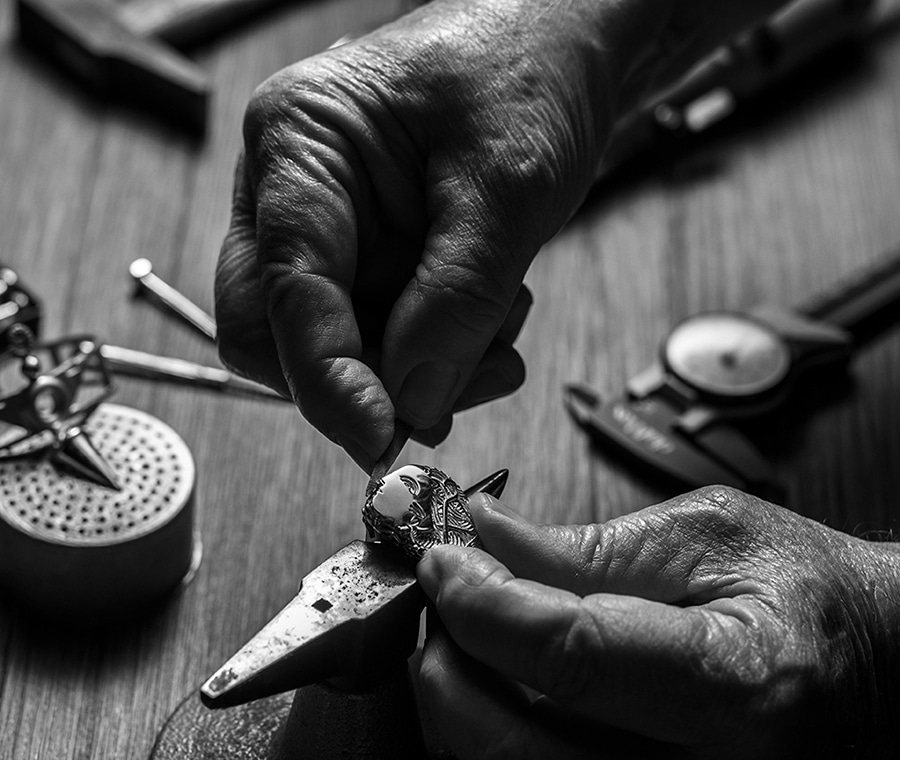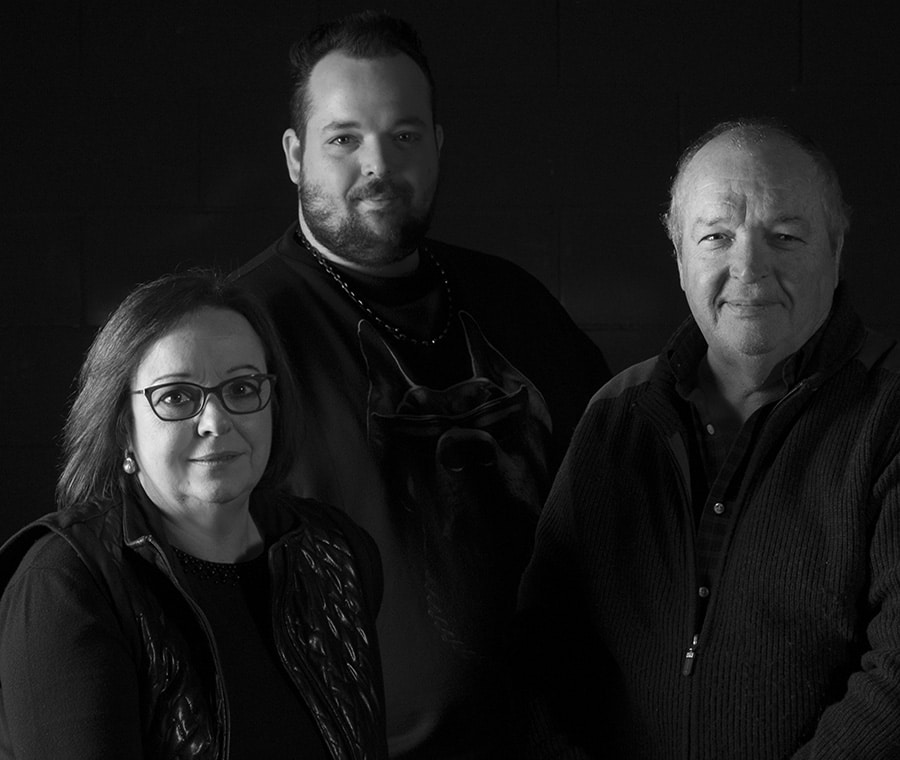 Craftmanship
Philosophy
Every single piece is produced traditionally. Lost-wax casting, smoothing, soldering and polishing made by hand, piece by piece. Diamonds and natural stones set by hand. Electroplating of antiallergic rhodium and ruthenium. We only use noble materials as the 18k gold (.750 purity fineness) and sterling silver (.925 hallmark), according to law standards. Due to the handcrafted nature of our product, there may be very small differences between pieces of the same model. Modeling and production are made entirely in our workshops in Barcelona, led by the expert jewelry artisan Albert Pons.
Joan, Mercè and Max
Founder, wife and son
The idea is to remember our roots, where do we proceed culturally from, our way of life, philosophy, democracy, values, ethics, and ultimately the thought that defines us as people in the Western world, in this case through personal jewellery. These collections of jewelry that we propose are designed and created seeking to avoid banality, the frivolous and commercial, quite the opposite, express knowledge and culture with a design that promotes and strengthens the personality of the wearer. In each piece of our jewelry, you will find a history, a message, an identification that transfers to society a philosophical concept of life.