Roman and Greek mythology
reborn as magical Jewels
created by design visionaries.
COLLECTIONS
---
Ars Signum means in Latin occupations that leave a trace,
imprint, or mark, referred to both in antiquity as today.
With this project we express through art and design, the similarities that exist between attributes and values that Greeks and Romans attached to their gods, heroes or characters, and today's professions.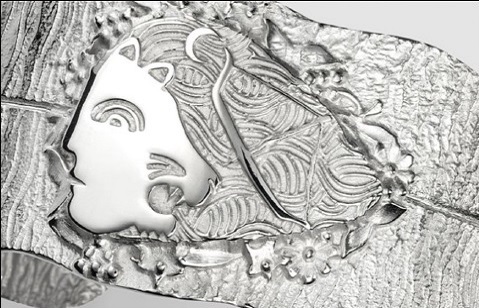 Goddess of the hunt, the moon, wild animals and woodland
The bow and arrow are the symbol of her huntress nature, and the half moon which also accompanied her representations suggests she was a night lover; and the tiger symbolizes her huntress nature as well as her role as a protector of wild animals.
 >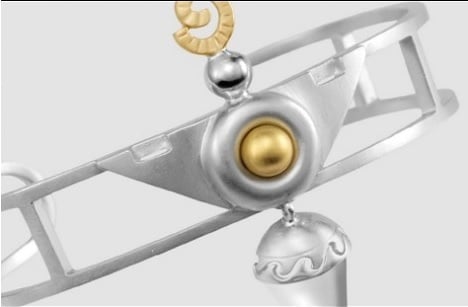 Goddess of love and beauty
She is depicted as the most beautiful of women, young and beautiful, sitting on a chariot pulled by doves, swans or ducks.
Daughter of zeus and dione, born from the foam of the sea, she was married to hephaestus, by imposition of his father zeus, who wanted to reward him for inventing the lightning.
>
ABOUT US
---
Ars Signum began to design jewels back in the year 1981,
producing unique fashion jewelry.
Ars Signum began to design jewels back in the year 1981, producing unique fashion jewelry
in the shape of different handmade artisan jewelry collections, with pieces like diamond
engagement rings, promise rings and wedding rings among others, integrating into our jewelry designs gemstones such as Amethyst and diamond.
Our new project, Mythological Greco-Roman Design Jewels, presents collections of
divine jewels, which combine our handcrafted artisan jewelry with designer jewelry, based
in the mythology and the history of jewelry.
Our advanced jewelry designs and the quality of our products have allowed us to supply
jewelry to customers throughout Spain.
Currently we continue manufacturing in the city of Barcelona (Catalonia / Spain), and we have our central offices and shop in the town of Sant Feliu de Guixols (Girona).
Our work philosophy is to offer creations of jewelry with the added value of a refined design and affordable to a large sector of customers.
>